The hooks are wound on specially designed winders, with the possibility of separating free bundles in 3 systems: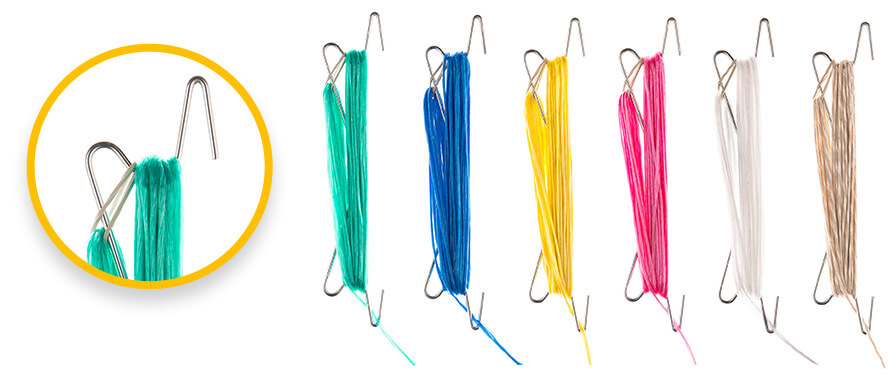 With retractable bundle (O-Hook / ZeroHook)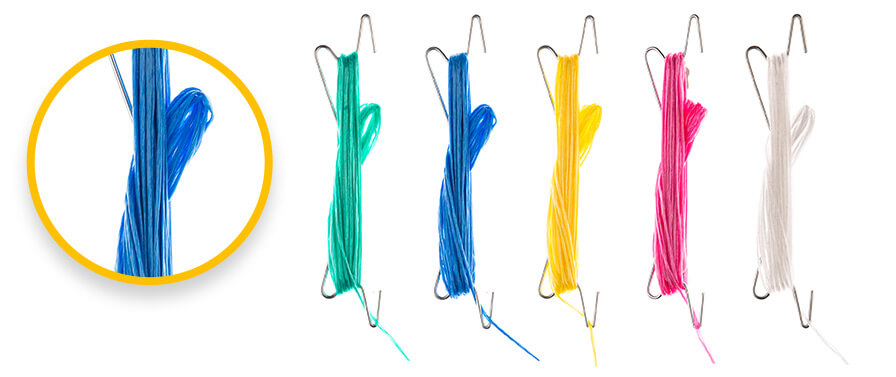 Free-fall, separated by a flexible rubber band is still the most popular suspension system on the market. In this solution, the second bundle is wound at one end of the hook and then attached to the other end of the hook using a flexible rubber.
The pull-in bundle in 0-shape, called ZeroHook (0-Hook), is separated without any additional security element. Here, the free fall is simply pulled into the first bundle of rope and in this simple way protected against separating from the hook. This solution avoids the use of unnecessary protections of the second bundle, protects the hooks in the carton from tangling of free fall ends and allows hooks to be hung very quickly in the greenhouse compared to hooks with rubber band.