The shape of our hooks has been appropriately designed with the use of advanced CAD software to guarantee the necessary mechanical strength needed to bear the weight of the plant during the growing season.
safety factor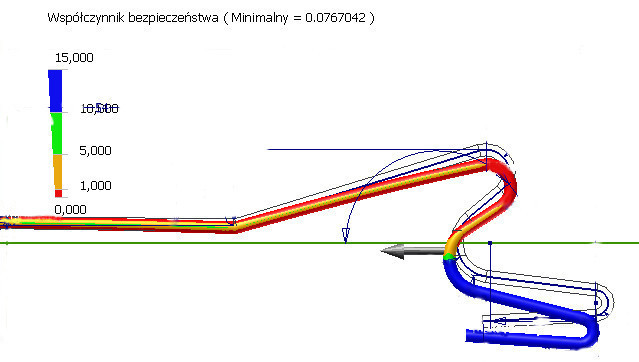 deformation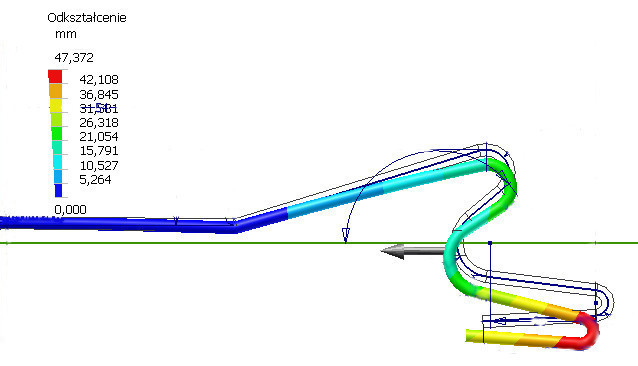 equivalent tension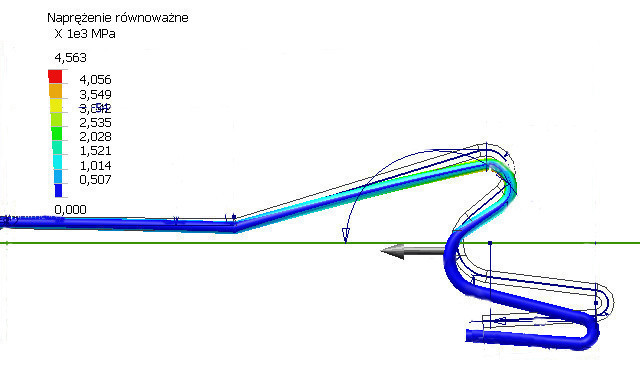 Computer analysis and research works contributed to design the unique shape of hooks.
As the result of this – our hooks are characterized by the following:
do not deform,
do not slip automatically along the cultivating wire,
tolerate the plant load very well,
comfortable to use,
well made (quality and shape repeatability),
do not cling to the rope when leaving the plants.
All this in our opinion determines the qualitative advantage of MyTomatoHooks over the offer of competition, because the appropriate shape of the hook is particularly important in the final stage of the growing season, so that there is no so-called "strangling effect" to the hook. It consists in the forming of a loop and self-tightening of the rope around the hook, and consequently in the irreversible deformation of the hook.