We meet the needs of our clients. We have been cooperating with many of them from the very beginning of our company and still regularly supplying them our hooks.
As the greenhouse technique and cultivation technology progressed, it was necessary to extend the product offer of tomato hooks by further sizes, beyond the typical size of 14cm.
New high greenhouses, modern cultivation technologies and new varieties of plants required adapting our hooks offer to the updated needs of our customers.
Our latest offer includes 4 sizes of hooks: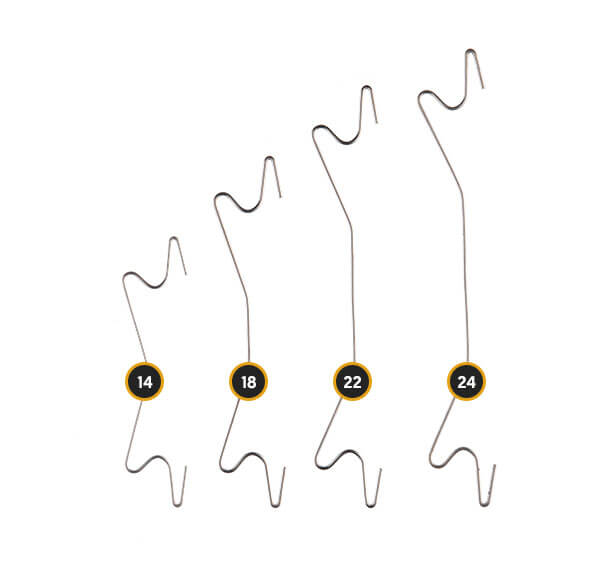 We trust that we will adapt to all requirements of our customers.